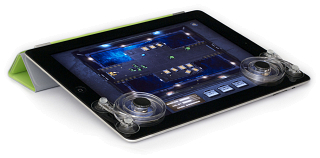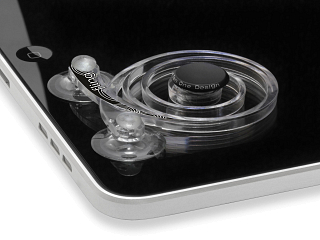 For those of you who own an ipad, or just any device with a touchscreen, it shouldn't be a mystery anymore... There are lots of fun games out there that can be controlled with the touch of your fingers...
Now the problem is that fingers sometimes aren't that accurate, and touching the screen with "fatty" fingers also won't do any good. Well this gadget solves it all...
Meet the fling joystick from Ten one design, it's a movable pad which can be easily attached or removed from your ipad by the use of 2 "suckers" Cool ain't it? Well It looks classy to start with...
But for those of you who don't like this design, there are many other stick-on pads that work like this one, for a few examples:
Dual joystick Ipad gaming, how cool is that.
Stick-on buttons, from japan
Want one of these? well here's some links to help you away...
Analog buttons and stick buttons
, from japan for around 8$
Joystick
, from thinkgeek for a whooping 25$
And finally
the fling
, for 20$